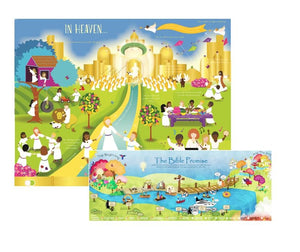 This poster set includes the Bible Promise poster and In Heaven poster will assist parents and teachers teach children the basics of Revelation. With these two posters children can learn about the biblical description of heaven from Revelation 5, 21 and 22 and learn about the four main events in a bible timeline.
Bible Promise Poster - 8.5" x 11"
In Heaven Poster - 17" x 22"