Fruit of the Spirit Poster for Kids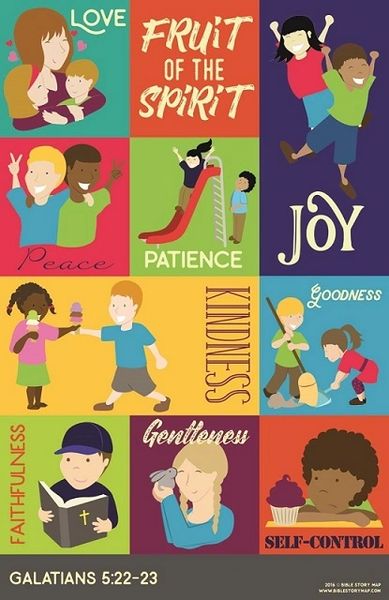 The Fruit of the Spirit are: Love, Joy, Peace, Patience, Kindness, Goodness, Faithfulness, Gentleness and Self-Control.
This poster includes each word from the Fruits of the Spirit in the bible, and has an illustration to go with it. Children will love the colors and this easy to understand visual.