Bible Verse Posters - Set of 3 - Lord's Prayer, Ten Commandments & Fruit of the Spirit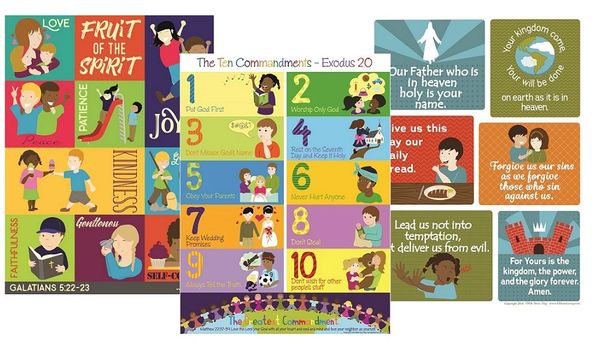 Children can learn popular bible verses easily and quickly with the help of these 3 posters. Set includes three 17" x 22" posters. One of each: Ten Commandments, Fruit of the Spirit and the Lord's Prayer.
Ages 3+
Perfect for children's rooms, bulletin boards, preschool, Sunday School, Bible School and VBS.