Bible Poster Set of 3 - Commandments, Map & Family Tree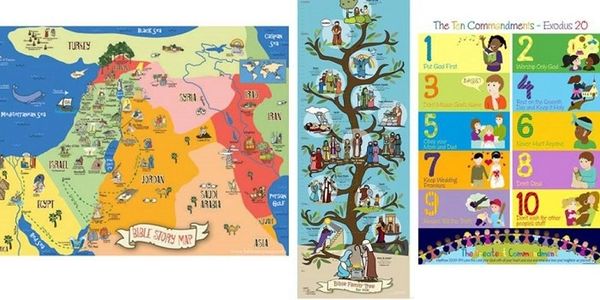 Bible poster set of 3. Included are:

Bible Story Map 18" x 24",

Bible Family Tree 13" x 39",

Ten Commandments 17" x 22",

Great addition to any classroom. Perfect resource for teachers and parents. Attractive colors and designs, easy for children ages 5 and up to understand, and lots of educational content that even adults can learn from.